Teaching reading is
Interactive – It involves not just the reader, but the text and the context in which reading takes place.
Strategic – Readers have purposes for their reading and use a variety of strategies as they construct meaning.
Adaptable – Readers change the strategies they use as they read different kinds of text or as they read for different purposes.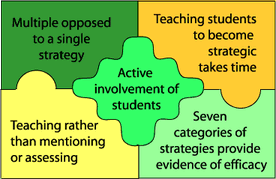 Get Help from the Library
Reference Help
Circulation and Reserves
Other Departments
ERIC (EBSCO)

Educational index of research documents, journal articles, technical reports, program descriptions and evaluations, and curricular materials. Consists of the print indexes Resources in Education (RIE) and the Current Index to Journals in Education (CIJE)
Make a research question from your topic.

For example:

"What is currently being done to help conserve the endangered Giant Panda population?"

Keywords: conserve and Giant Panda
Think of related words.
Conserve

:

conservation, preservation, protection

Giant Panda

: panda, Ailuropoda melanoleuca (scientific name).
Get searching!
or text to: (806) 429-4542